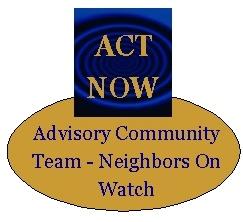 Advisory Community Team-Neighbors on Watch
"Neighbors with Police…Caring Together for Our Community"
MISSION STATEMENT
We, the Advisory Community Team-Neighbors on Watch (ACT-NOW) are committed to benefit the people of Gerrish Township by promoting the preservation, appreciation and improvement of the physical, social and aesthetic qualities of all Gerrish Township neighborhoods, through benevolent actions.
ACT-NOW Links
History of ACT-NOW |  Executive Board Minutes |  Community Meeting Minutes
|  Monthly Treasurer's Reports | Fiscal Year Report |
ACT NOW Board Member Al Schultz was recognized for his 17 years of consecutive service on July 18, 2016.  He has resigned his position and was presented a community service award plaque at the ACT NOW 17th Annual Meeting & Picnic.  Thank you Al for your many years of dedication and service to ACT NOW and your community.  You will be missed!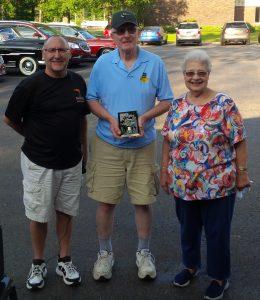 Chief Brian Hill, Al Schultz and ACT NOW Chair Mary Link
ACT NOW Citizen of the Year (2016)
Carmine Polisei

 Chief Brian Hill, Carmine Polisei and ACT NOW Chair Mary Link
(2016-2017)
Executive Board Members
Chairperson-Mary Link
Co-Chairperson-Carmine Polisei
Secretary-Julie Hill
Treasurer-Bob Barber
Membership Chairperson-Danny Bates
Community Members at Large
Gap#1-John Klein
Gap#2-Kelly Kirkpatrick
Gap#3-John Ellis
Gap Officer Representative-Officer Shannon Fick
Advisory Board Member-CERT Coordinator Sharon Zacny
Advisory Board Member-Chief Brian Hill
ACT NOW Community Meeting 3-21-2016
"WILDFIRE SAFETY"
Randy Hartman (Fire Fighter Officer) from the Michigan Department of Natural Resources was the guest speaker at the ACT NOW Community Meeting held on March 21st at the Gerrish Township Hall.  This was a very informative meeting for the citizens in attendance as Randy discussed how the DNR Fire Services Division works, what areas they serve, what standard and specialized equipment they have available and how the DNR shares resources with other bordering areas including Wisconsin, Minnesota, Ontario and Manitoba Canada.  He also shared how their Incident Management Team (ICS) works for fire suppression, including attack plans and the purpose, planning and guidelines used for prescribed burns.
The second portion of the presentation was focused on "Wildfire Safety" and how we can protect our property from
wildfires.  Due to the increase in building in rural and wooded areas (Wild Land/Urban Interface), the DNR provides community education and awareness on how to be "Fire Wise" so that if a wild fire were to occur near your home or business you would be able to assist the DNR and fire departments in the spreading of the fire onto your properties.
The Michigan DNR recognizes the Firewise Communities program through the NFPA as a tool to use in assisting residents in home protection against wild fires.  For more information on this program to to www.firewise.org.
(2015-2016)
Executive Board Members
Chairperson-Mary Link
Co-Chairperson-Al Schultz
Secretary-Julie Hill
Treasurer-Bob Barber
Membership Chairperson-Danny Bates
Community Members at Large
Gap#1-John Klein
Gap#2-Carmine Polisei
Gap#3-John Ellis
Gap Officer Representative-Officer Shannon Fick
Advisory Board Member-CERT Coordinator Sharon Zacny
Advisory Board Member-Chief Brian Hill
ACT-NOW Citizen of the Year 2014-2015
JOHN KLEIN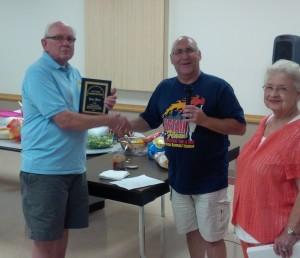 John Klein, Chief Brian Hill and ACT NOW Chair Mary Link
(2014-2015)
Executive Board Members
Chairperson-Mary Link
Co-Chairperson-Al Schultz
Secretary-Julie Hill
Treasurer-Bob Barber
Membership Chairperson-Danny Bates
Community Members at Large
Gap#1-John Klein
Gap#2-Ginny Trombley
Gap#3-Stan Baysdell
Gap Officer Representative-Officer Shannon Fick
Advisory Board Member-CERT Coordinator Sharon Zacny
Advisory Board Member-Chief Brian Hill
ACT-NOW Citizen of the Year 2013-2014
SHARON ZACNY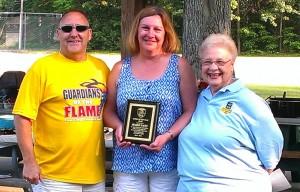 Chief Brian Hill, Sharon Zacny and ACT NOW Chair Mary Link
(2013-2014)
Executive Board Members
Chairperson-Mary Link
Co-Chairperson-Al Schultz
Secretary-Julie Hill
Treasurer-Bob Barber
Membership Chairperson-Danny Bates
Community Members at Large
Gap#1-John Klein
Gap#2-Ginny Trombley
Gap#3-Stan Baysdell
Gap Officer Representative-Pam Williams
Advisory Board Member-CERT Coordinator Sharon Zacny
Advisory Board Member-Chief Brian Hill
ACT-NOW Citizen of the Year 2012-2013
DAVE BLAZEJEWSKI
ACT NOW Chair Mary Link, Dave Blazejewski, CERT Coordinator Sharon Zacny and Chief Brian Hill
(2012-2013)
Executive Board Members
Chairperson-Mary Link
Co-Chairperson-Al Schultz
Secretary-Julie Hill
Treasurer-Bob Barber
Membership Chairperson-Danny Bates
Community Members at Large
Gap#1-John Klein
Gap#2-Ginny Trombley
Gap#3-Stan Baysdell
Gap Officer Representative-Pam Williams
Advisory Board Member-CERT Coordinator Sharon Zacny
Advisory Board Member-Chief Brian Hill
ACT-NOW Citizen of the Year 2011-2012
BOB EDWARDS (Photo Not Available)
(2011-2012)
Executive Board Members
Chairperson-Mary Link
Co-Chairperson-Al Schultz
Secretary-Julie Hill
Treasurer-Bob Barber
Membership Chairperson-Danny Bates
Community Members at Large
Gap#1-John Klein
Gap#2-Ginny Trombley
Gap#3-Stan Baysdell
Gap Officer Representative-Pam Williams
Advisory Board Member-CERT Coordinator Sharon Zacny
Advisory Board Member-Chief Brian Hill
ACT-NOW Citizen of the Year 2010-2011
SHARON ZACNY (Photo Not Available)
(2010-2011)
Executive Board Members
Chairperson-Mary Link
Co-Chairperson-Al Schultz
Secretary-Julie Hill
Treasurer-Bob Barber
Membership Chairperson-Sharon Zacny
Community Members at Large-
Gap#1-John Klein
Gap#2-Ginny Trombley
Gap#3-Stan Baysdell
Gap Officer Representative-Pam Williams
Advisory Board Member-CERT Coordinator Don Granzine
Advisory Board Member-Chief Brian Hill
ACT-NOW Citizen of the Year 2009-2010
ROBERT BARBER
(2009-2010)
Executive Board Members
Chairperson-Mary Link
Co-Chairperson-Al Schultz
Secretary-Julie Hill
Treasurer-Bob Barber
Membership Chairperson-Sharon Zacny
Community Members at Large-
Gap#1-John Klein
Gap#2-Ginny Trombley
Gap#3-Stan Baysdell
Gap Officer Representative-Jonah Schutte
Advisory Board Member-CERT Coordinator Don Granzine
Advisory Board Member-Chief Brian Hill
ACT-NOW Citizen of the Year 2008-2009
STAN BAYSDELL
(2008-2009)
EXECUTIVE BOARD MEMBERS
Chairperson-Mary Link
Co Chairperson- Al Schultz
Secretary-Julie Hill
Treasurer-Bob Barber
Membership Chairperson-Laurice Tanner
Community Members At large
GAP #1- John Klein
GAP # 2- Ginny Trombley
GAP # 3- Stan Baysdell
GAP Police Officer Representative-Officer Jonah Schutte
Advisory Board Member-CERT Coordinator Don Granzine
Advisory Board Member-Chief Brian Hill
ACT-NOW Co-Citizens of the Year 2007-2008