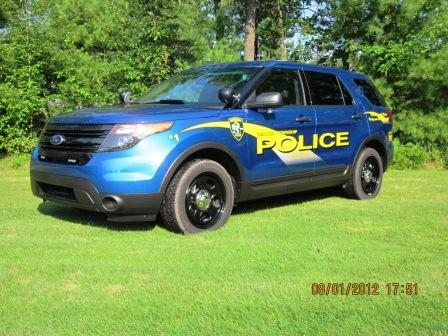 This vehicle was purchased for $26,321.00 in June of 2012 and is our Special Purpose vehicle. It is used sparingly as our third patrol unit as well. It fills in when our other units are in for service. It is also used during inclement weather in the winter months. The SUV is equipped with Traffic Accident Investigation equipment used by our Department and it is also loaded with the necessary equipment for our Evidence Technicians to come to a Crime scene when needed.
It is fully available to our FIRE/EMS neighbors in the event that a AWD is needed for their purposes to assist the injured.
Due to the fact that it is used for Special Purposes, this vehicle will remain a low mileage vehicle for us and thus plans for a replacement will be sometime in 2018.